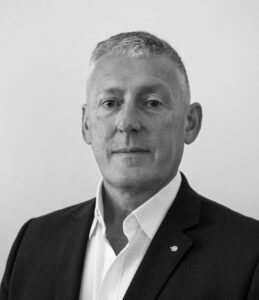 Stephen Pearson
Chairman
Stephen is an experienced non-executive director and during his career has gained considerable insight into Retail Banking and the not for profit sectors alongside his legal experience.
Formerly a  lawyer from the City of London, Stephen has led legal teams within  both the RBS Group and Virgin Money where he was General Counsel.  Having retired from banking in 2019, he is now a Fellow of the Chartered Banker Institute and sits on its board. 
A long-time advocate for financial inclusion, Stephen sits on the Advisory Board of Salary Finance, the payroll loan and financial wellbeing provider.  He has also recently been appointed Chair of Financial Inclusion Scotland, a collective hosted by Social Investment Scotland set up to tackle financial exclusion.  Additionally Stephen  is Chair of well-respected charity Leuchie House, which is Scotland's National Respite Centre for people with neurological conditions.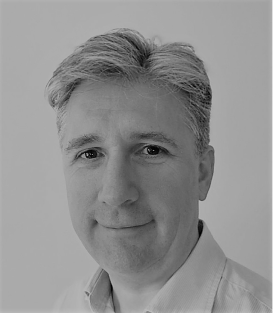 Adrian Sargent
Board Member
Adrian has a career in banking spanning over 20 years in senior roles at a number of financial services companies (Morgan Stanley, HBOS, Tesco Bank, BlackRock, Virgin Money). He has extensive experience in building, developing and managing banking teams, problem solving and aligning to regulatory requirements. He has a passion for all related items to the Environment, Social and Governance matters and alongside his role at Castle Community Bank actively promotes and contributes to developing a sustainable economy. Adrian is a chartered accountant and Fellow of the Association of Corporate Treasurers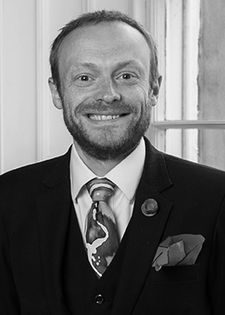 Douglas Reid
Board Member
Douglas came to live in Edinburgh from the Highlands when studying law at the University of Edinburgh. He has advised individuals, companies, families and businesses throughout his career on common sense solutions, as well as negotiating the legal landscape. As well as being a busy husband and father, Douglas also serves as a Charity trustee. In the unlikely event of having any free time, Douglas likes to get some sleep.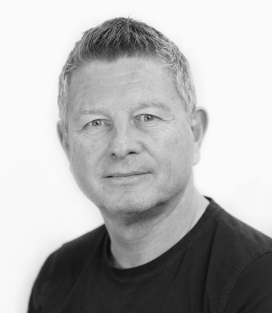 Kevin Mountford
Board Member
Over the last 30 years Kevin has operated in a range of Snr Management & Exec roles and he has 
been employed by a number of large UK brands including Bank of Scotland, Halifax and Birmingham 
Midshires, where he was Head of Sales and Marketing for their Savings business.
Early days were focused on Business Banking in 2001 he was appointed as 'Head of Affinities' for 
HBOS, responsible for a broad range of 3rd party relationships, providing credit cards, loans and 
savings products to the likes of AA, Aviva, Sony, British Gas. In total managed a portfolio of 70 brands 
with a team of 50 and held Directorships in a couple of JV's and was responsible for a multi-million 
pound P&L. 
More recently he went on to join moneysupermarket.com as channel 'Head' running a number of their 
'Money' business areas including Cards, Mortgages and Savings. During his time with ms.com, Kevin 
has established himself as a recognised and respected industry spokesperson, promoting ms.com via the media including press, radio and TV.
In Jan 2011 Kevin took the reins at a start-up consultancy & marketing business; Plan B Funding 
specialised in assisting banks to raise retail deposits in the UK and wider Euro market. Not only did 
Kevin assist in raising investment capital but steered the company towards several early successes 
working with the likes of United National Bank and State Bank of India. Since then Kevin led
negotiations with Raisin GmbH and a deal was announced Sept 2017. PBF is now part of one of 
Europe's leading Fintech businesses. He also has a couple of NED roles with North West based 
businesses: Mutual Vision Ltd & Collctiv, plus is an Advisory Board member of FinTech North.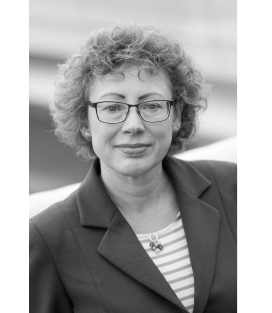 Mary Jane Brouwers
Board Member
Mary Jane has held a number of non-executive director roles over the last 20 years. She is currently a non-executive director of GU Holdings Limited and a trustee of Museums Galleries Scotland, where she chairs the Audit and Risk Committee. Mary Jane has been working in early-stage equity investments since joining Bank of Scotland in 1997 and has subsequently worked with a range of different investors including SIS Ventures (Scotland's leading impact investor) , Archangel Investors Limited (a prominent business angel group, and the Scottish Investment Bank. Mary Jane is a member of Changing the Chemistry and an active contributor to the work of Women's Enterprise Scotland. She is also a Member of the Institute of Directors and an ACMA, CGMA qualified accountant.